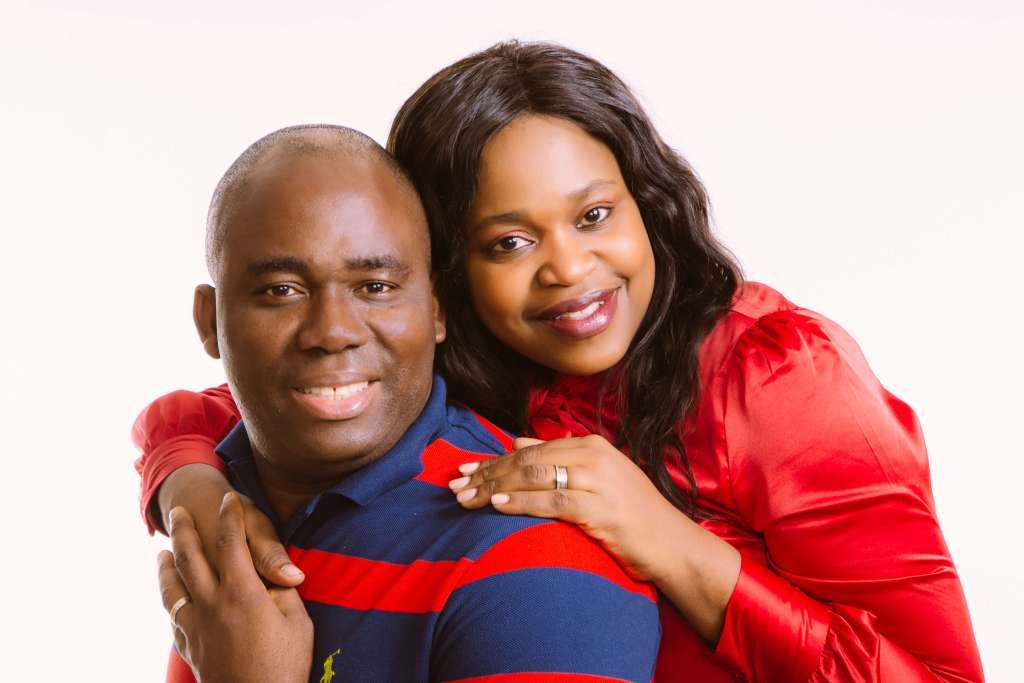 Our story
Our story at Solution Chapel International started on the 4th of January 2009
We started with 2 adults and 1 child and the growth of the church has been by the Grace and Glory of God. God used Bishop Michael Adoasi to help Adama and Zama launch Solution Chapel on that fateful day.
The church that started with only 2 adults and 1 child has today become the largest and fastest growing nondenominational church in Crawley, West Sussex. The growth of Solution Chapel International has been by the glory of God. The church is known to many as the place of the coat of many colours as you will see all nations represented in the Church.
For a very long time after the church started Adama Segbedji was preaching to empty chairs and still trusting God for the increase, his faith in the word of God was rock solid and knew that what God has said in His word concerning Solution Chapel International was going to come into manifestations in due season, so he never gave up.
By the end of 2010 the church grew to almost 440 people. By the end of the third year, God started breaking the color and national barriers in our ministry and we started seeing people from all backgrounds who were hungry for the fresh word of God. By the end of 2014 God through His special grace and glory used Solution Chapel International to touch and reach so many people across Crawley and it's surroundings and the influence of the church keeps growing.
On the 23rd of February 2013 Bishop Tudor Bishop called Adama Segbedji out of a Pastors and Leaders Conference he attended in Birmingham and laid His Hands on him and pronounced the Commanded Blessing over his life and Prophetically decreed over his life that He shall Expand and Explode beyond his years. Since then the glory of God has exploded in his life and ministry.
On the 8th of September 2013 Dr Mensa Otabil laid hands and prayed over Adama and Zama Segbedji and declared God to Established their feet in the land and by the Grace of God, there has been an undeniable breakthroughs in their life and in Solution International Christian Centre ever since.
By the end of May 2013 God opened a great door for us to broadcast the Solution Word  in the United Kingdom and an estimated 500,000 homes are reached with the Solution Word and a potential several millions across the globe on the only Christian radio station in England, Premier Christian Radio every Sunday.
By the end of the month of July 2013 God opened several doors for us to broadcast the Solution Word in the United States of America and other radio doors in United Kingdom and in Africa. The Solution Word is reaching several people daily across the globe and to God be all the Glory.
The Solution Word by  Adama Segbedji is bringing hope to the hopeless and Solution to the Nations.
We have seen countless number of people who fly from Malaysia, France, Holland, Belgium, Germany, Wales, Ireland and Dubai just to come to Solution Chapel and we keep having visitors from so many other countries visit almost every Sunday.
Our Members come from Coventry, Eastbourne, East Grinstead, Horsham, London, Crawley, Hastings, Redhill, Horley, Reigate, Brighton, Croydon, Golders Green, Sutton, Essex and Many parts of the United Kingdom.
All our members are walking under an open heaven and the blessings of the Lord. This is not the doing of man but the Hand of God upon our ministry.
The Church planted branches across United Kingdom, Germany, South Africa
Today the Grace of God Solution Chapel International is reaching over 500,000 five hundred thousand viewers of YouTube, Facebook, Instagram monthly
Solution Chapel International is a Non Denominational Multicultural Church with a Mandate from God to bring Hope to the Hopeless and Solution to the Nations.
Our Vision is to Simply Make Jesus Christ known to every human being in the World. Our Passion and Mission is to Reach Every Human Being we meet with the Gospel of Jesus Christ. Solution Chapel International currently has many branches across the world, to which Adama and Zama Segbedji gives Apostolic oversight.
Our Head Quarters is currently based in Crawley, West Sussex. Five (5) branches of Solution Chapel International was started within one (1) year, by the special grace of God which has never happened in any church growth history of a young church before in the United Kingdom.
Solution Chapel International currently have branches in United Kingdom, Germany and South Africa. God is at work in this commission and using Adama and Zama Segbedji to be a great blessing to the world. Solution Chapel International is a place of Greatness, Great Grace and Great Love.
You are welcome to fellowship with us this Sunday and we Promise to make you feel at home.
God richly bless you and remember you are a Solution to the nations.
Testimonies
Our highly esteemed man of God, Pastor Adama Segbedji prayed for Supernatural Speed for me this week and after that I ask myself what I must do next to actualize the Prophetic Word spoken over me.
I wrote to one of our clients who was owing our business and within 3 minutes they responded to give a commitment to pay.
Glory be to God
Atilio
I came to church last Sunday believing God to make a way regarding my daughter's visa, and when I came to Church, one of the Pastors was meant to say this is our month of the Great Invitation but instead he said this is our month of the Great Visitation and I said thank you Lord for confirming your word, that very week the visa came. I give God all the Glory.
Mrs Florence Adeoye
I just want to thank God for helping me to get my first new car. God has been doing great things for me since I became a member of Solution Chapel International. I have grown in my understanding in the word of God.