PROPHETIC ENCOUNTER | STEWARDSHIP
November 4, 2020 @ November 4, 2020

-

November 6, 2020 @ November 6, 2020

UTC+0

Free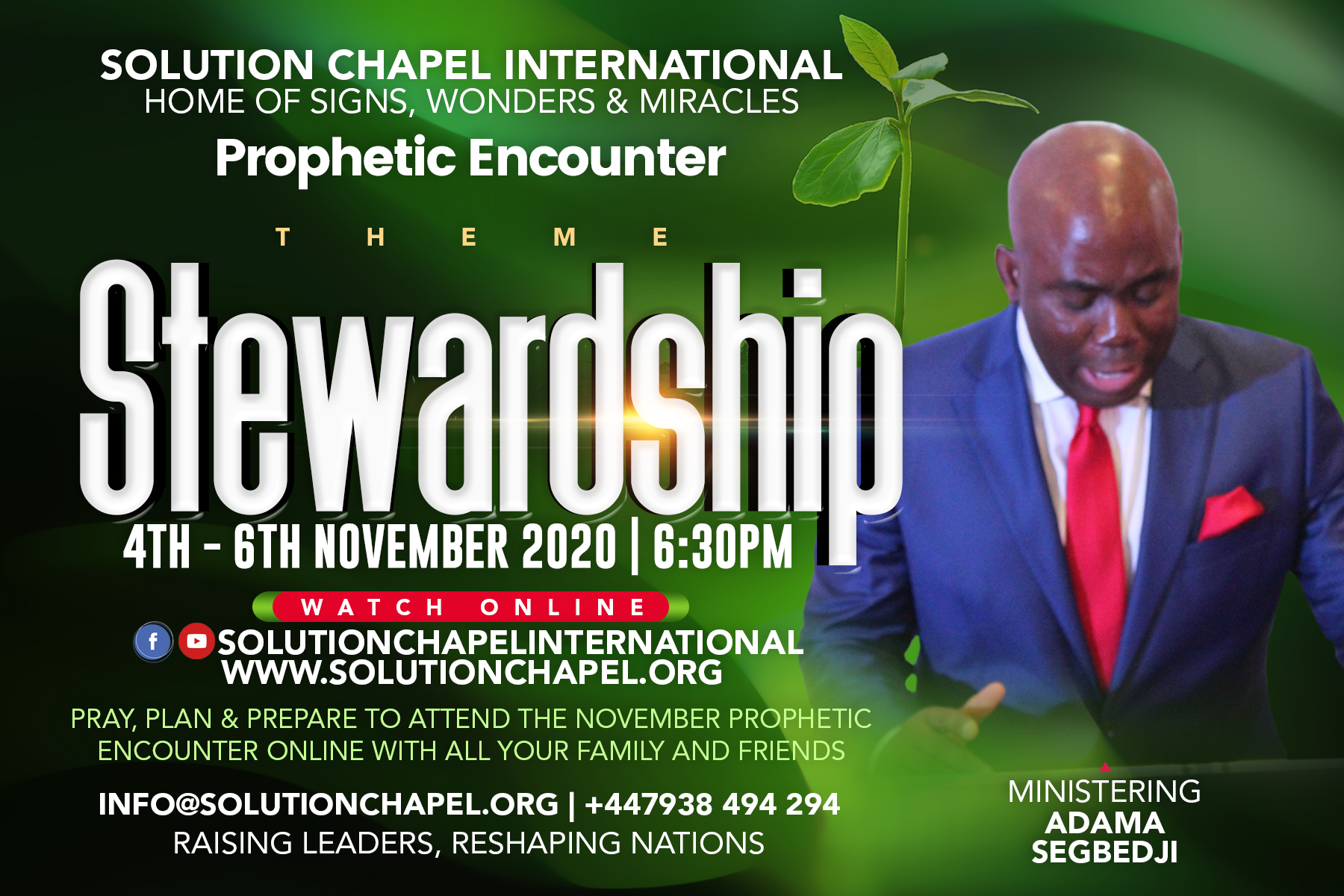 NOVEMBER PROPHETIC ENCOUNTER | STEWARDSHIP
Please join God's Servant Adama Segbedji for the November Prophetic Encounter with the theme STEWARDSHIP
1 Corinthians 4:2 Moreover it is required in stewards that one be found faithful.
Faithful Stewards do exploits in life, so don't miss the November Prophetic Encounter with the theme STEWARDSHIP
Through the monthly Prophetic Encounter God has delivered many from the grips of the devil.
Join us for an encounter that will change your situation and life forever in the mighty name of Jesus.
God through the Prophetic Encounter over the past months has given Undeniable Testimonies to multitudes. By the special Grace of God, the Prophetic Encounter has reached over 450,000 viewers globally. 
Therefore we are anticipating to see the tangible Presence and Glory of God during the November Prophetic Encounter.
You can watch the November Prophetic Encounter live on our website, Facebook live or on YouTube, please follow any of the links listed below to watch live from 6:30pm – 8:30pm UK Time
FACEBOOK – SOLUTION CHAPEL INTERNATIONAL