CROSSOVER 2019
December 31, 2019 @ December 31, 2019

-

January 1, 2020 @ January 1, 2020

UTC+0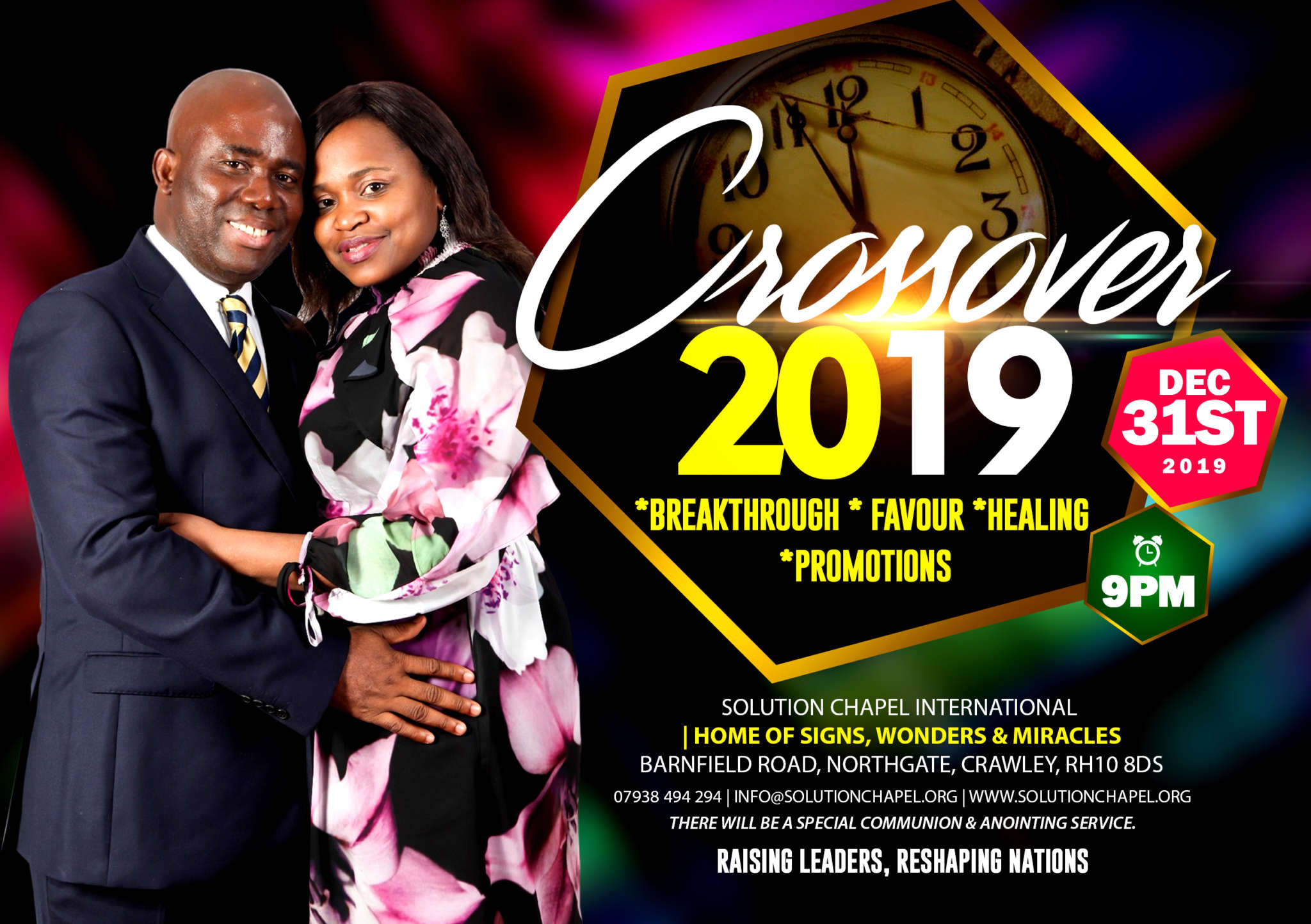 CROSSOVER 2019
Join God's Servant Adama Segbedji and multitudes across Europe and the world for this year's Crossover 2019.
The venue is Solution Chapel International | Home of Signs, Wonders & Miracles.
THERE WILL BE A SPECIAL COMMUNION AND ANOINTING SERVICE DURING CROSSOVER 2019.
THERE WILL ALSO BE SPECIAL SONG MINISTRATIONS AND POWERFUL TESTIMONIES OF WHAT GOD HAS DONE FOR EVERYONE IN THE YEAR.
COME WITH YOUR FAMILY AND FRIENDS TO ENCOUNTER THE POWER OF GOD. 
DATE | 31ST DECEMBER 2019 @ 9PM,
VENUE | SOLUTION CHAPEL INTERNATIONAL | HOME OF SIGNS, WONDERS & MIRACLES,
BARNFIELD ROAD, NORTHGATE, CRAWLEY, RH10 8DS,
TELEPHONE: 079 38 494 294 | info@solutionchapel.org