PROPHETIC ENCOUNTER
March 4, 2020 @ March 4, 2020

-

March 6, 2020 @ March 6, 2020

UTC+0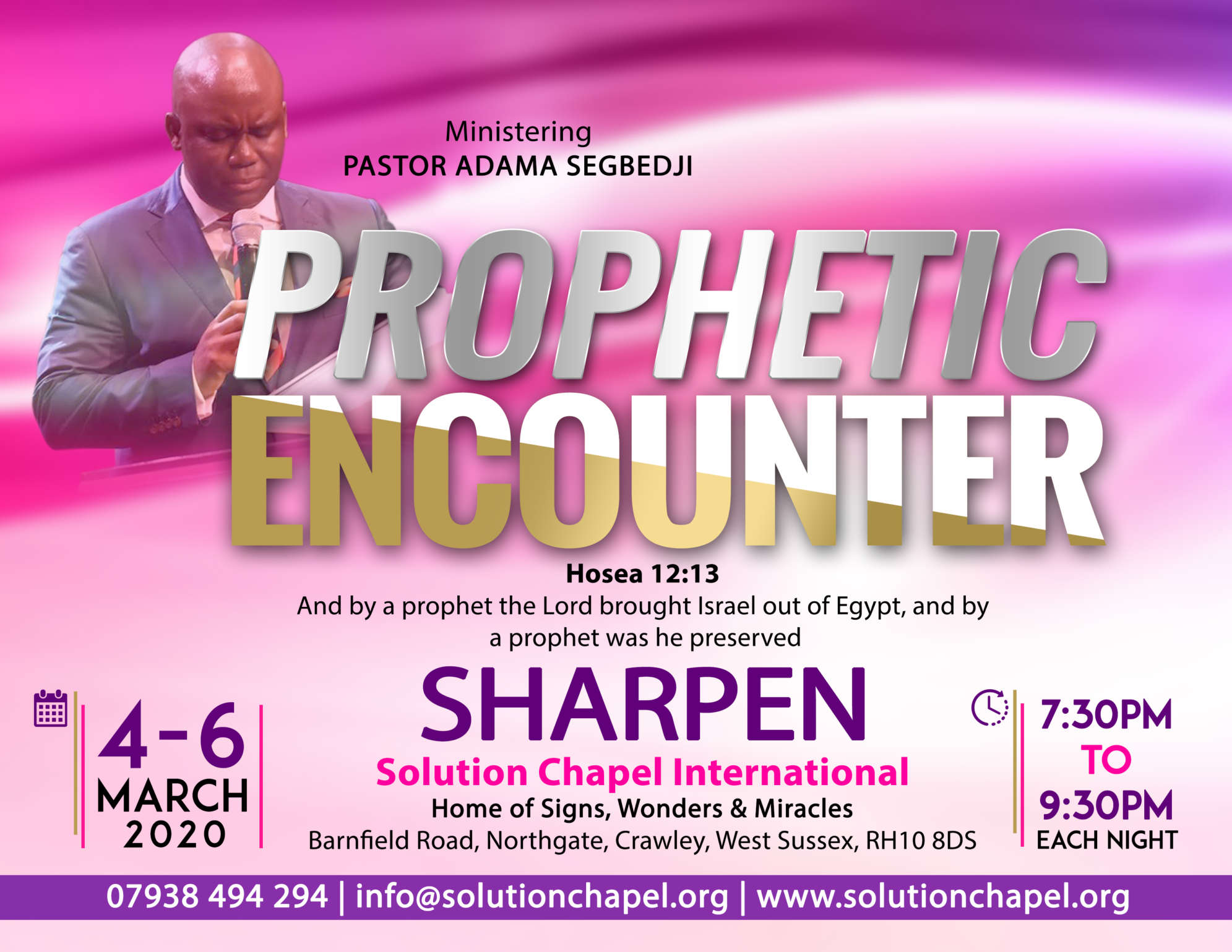 For 2020 to be a great year for you, you must do what you have never done before. Join us at the Prophetic Encounter as we Pray and Fast for 3 days where we break our fast with Communion and strong prayers from Wednesday to Friday.
Our Prophet teaches the word of God with clarity and accuracy during the 3 days and a Special Anointing Service takes place on the last day of the Prophetic Encounter.
Come and Taste the goodness of God for yourself. Your long awaited testimony is now due.
The Prophetic Encounter is Non Denominational and opened to ALL and it is absolutely FREE.
Call 079 38 494 294 or email info@solutionchapel.org or visit our website www.solutionchapel.org
Come and Encounter the burden removing and yoke destroying power
Hosea 12:13 By a prophet the Lord brought Israel up from Egypt, and by a prophet he was guarded.
This Prophetic Encounter is Set to Transform your life forever